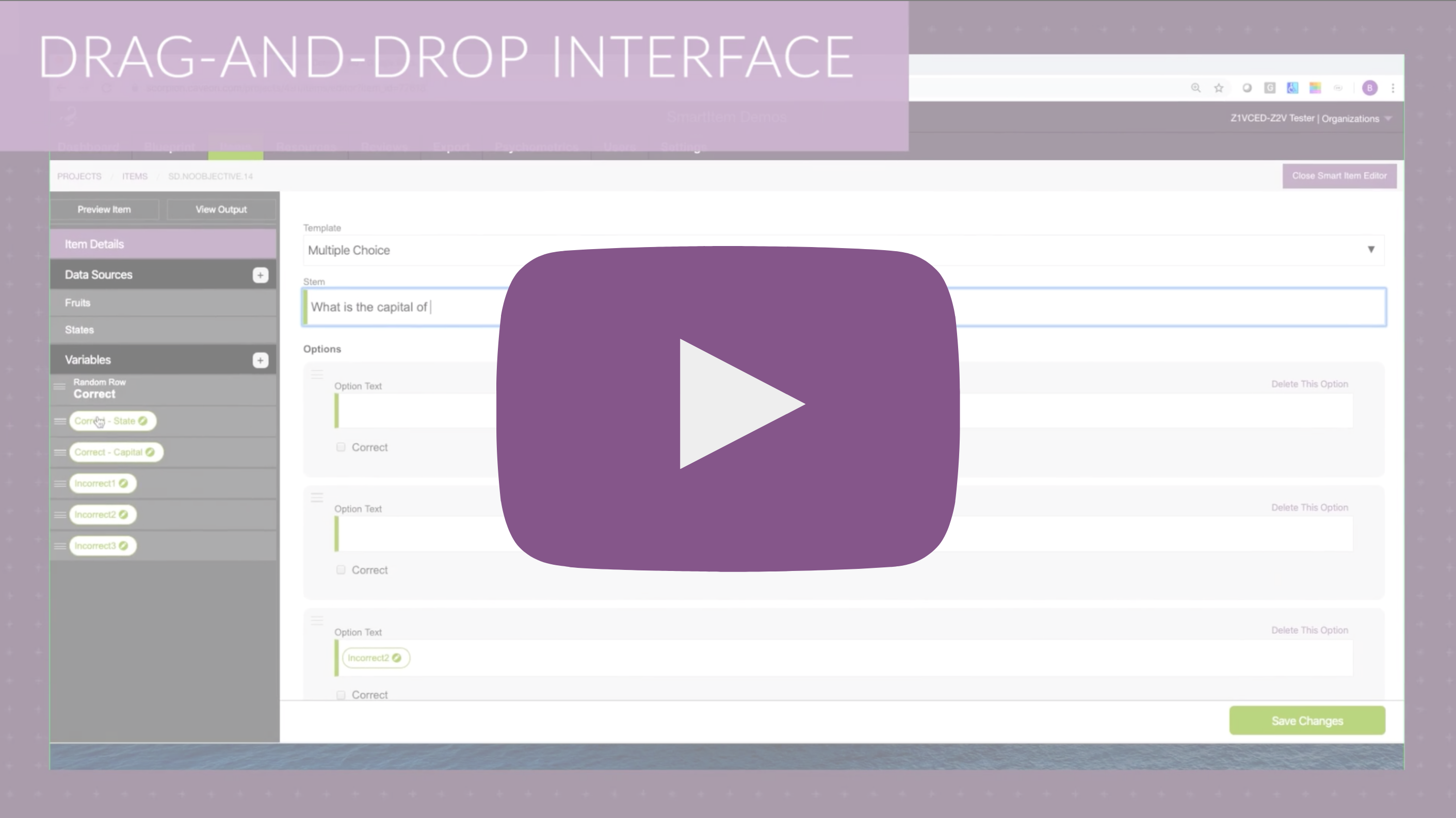 Watch a 3 Minute Demo
Fill out the form below to watch a short overview of Caveon AIG in action. Learn how this easy-to-use tool can rapidly expand your item pool in four simple steps.
Create
Add Data
Design
Generate
Easily generate unique items to increase test security and save valuable resources with Caveon AIG.